blubatorium plural noun
The seconds of calm consideration a toddler takes after falling over. This gives time for the little team of crash investigators inside his head to rush to the scene and assess damage, parental liability and candy-extortion potential. A decision is then made as to whether it's worth crying.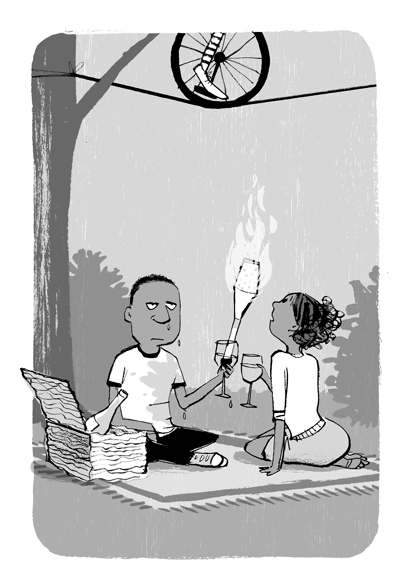 circusised noun
Having your enjoyment of a pleasant summer day in the park brutally cut short by the arrival of a troupe of amateur jugglers and acrobats, rehousing their jesters' skills a little too close for comfort. The pleasure they have taken from you can never be recovered.
flarebags plural noun
Clothes that only look good when you are jumping up, in mid-air, like models in fashion shoots for heavy magazines that smell of perfume.
labravado noun
Confident air you adopt when an enormous, unleashed dog is bounding towards you in a park.You do this because you read somewhere that dogs can smell fear, and this is an attempt to mask that odour. As the dog escapes with your liver, be reassured that he is 'only playing'.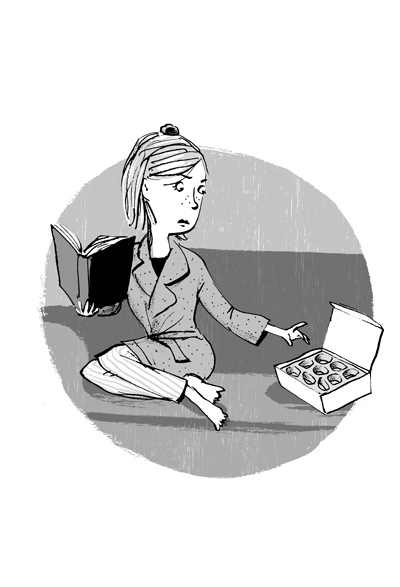 nibstery noun
Being convinced, by some sensory mischief between your mouth and brain, that you still have one more bite left of the snack you have just been enjoying; except you can't find it. According to the evidence, you have either eaten it, or the morsel has slipped through a wormhole in the continuity of space, to take its place in a high-calorie parallel universe composed entirely of treats.
twango noun
A little dance your nervous system does when it has clearly got the wrong end of the stick, e.g. picking up an empty kettle you thought was full, climbing a step that turns out not to be there, or the taste of coffee when your mouth was expecting tea.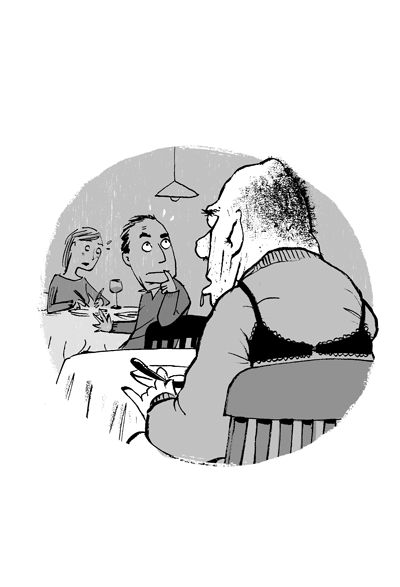 wiggot noun
The random object you are forced to stare at, with real intention and curiosity, which lies just above and to the left of the person whose eyes you meet after you turn around too soon after your friend says: "Don't look now, but there's a really freaky looking guy behind you."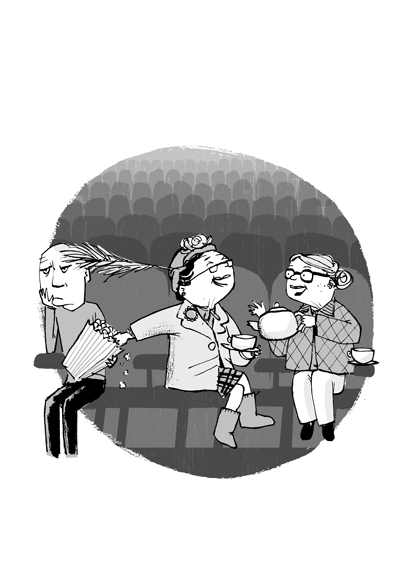 wimblows plural noun
The two old ladies who, upon entering a huge cinema in which you are the only viewer, decide to sit right next to you and bypass the film in favour of a good catch-up.
yakpackers plural noun
People who aimlessly plod about when speaking on their mobiles. Some amble around in slow-motion circles, getting in the way of pedestrians, other absent-mindedly kick the kerb as if trying to wake a sleeping dog. Especially distracting is the wittering zombie who marches up and down in front of your window seat in a restaurant.
yinching noun
Sympathetic facial gymnastics and tongue squirming that you can't help doing when a friend tells you of how they were recently stung in the mouth by a bee, or had eight hours of root canal from a partially competent dentist.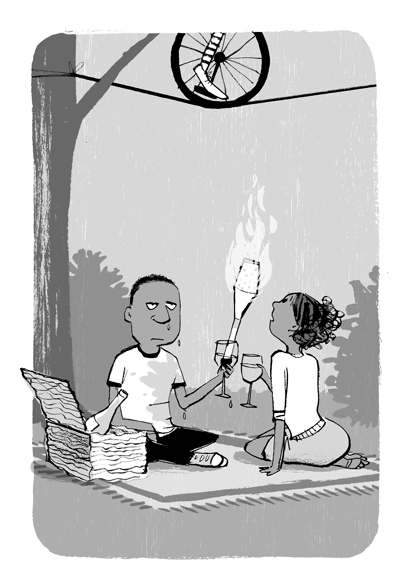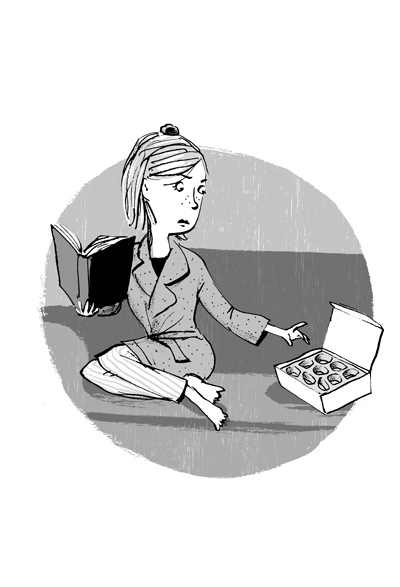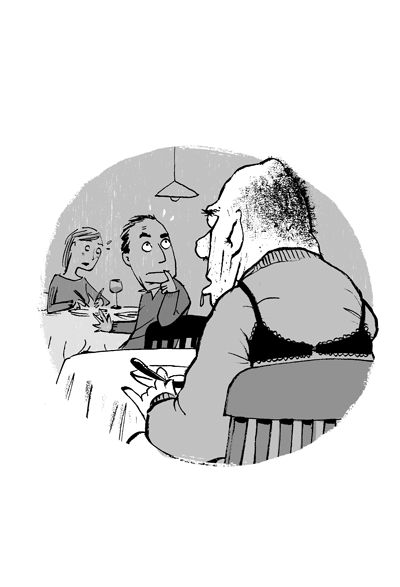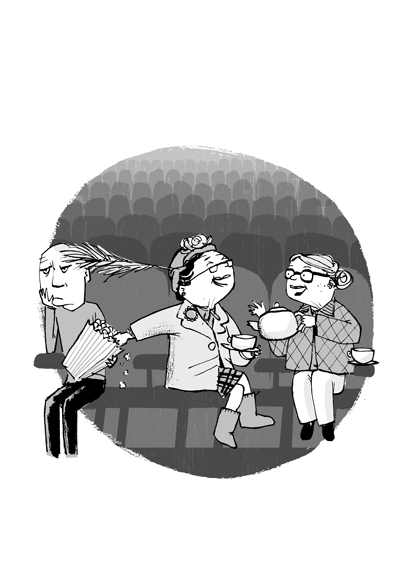 Pascal and I have done a weekly cartoon in the Guardian since 2000, and for a while Pascal had a weekly gig in the Weekend mag making up words.cIn 2009, Chambers published a book of these Wyse Words, and I designed the cover and provided a few cartoons.